Tree and Plant Care & Removal Experts Serving Western Connecticut

Award-winning climbing expertise & professional plant health care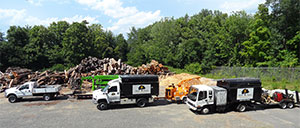 Why Choose Weise Choice Tree Services, LLC?
Over 600 customers served since 2006
Fully licensed and proof of insurance
We're licensed in Tree Care and Removal
Over 34 years of combined experience
Written job specifications
Specialization in difficult-access properties
Award-winning climbing expertise
Complimentary initial consultations and estimates!
Tree care can provide many benefits. These include removing potential dangers, improving the value of your home and property, or simply achieving your ideal landscape.
Weise Choice Tree Services, LLC can assist you with any or all of these goals in an efficient, effective way, while being mindful of the surrounding environment.
Our team of professionals has the skills and experience necessary to carry out your tree care and removal needs, with award-winning climbing expertise and detailed attention to the environment.
We are dedicated to utilizing only the most effective, least disruptive solutions possible. We concentrate on noise and exhaust minimization, prevention of soil compaction and reduction of turf damage in order to lessen our environmental impact.
If you are interested in tree care and removal services, browse our website and see what we can do for you!
Get started with Free Estimate!
If you live in New Haven, Danbury, Fairfield, Waterbury, Torrington or surrounding areas of Connecticut, contact us today to schedule your free consultation!
You can't go wrong with our tree and plant care services
We are a year-round, full-service professional tree care and removal company dedicated to your safety and happiness. We provide a whole host of services to improve and maintain the trees and shrubs on your property. Our tree services and plant health care include:
Tree and shrub planting, pruning, and removing
Hedge trimming, brush and tree stump removal, and selective land clearing
Cabling and bracing, lightning protection, and safety inspections
Plant pest and disease management
And more!
Affiliations
Arborjet

Connecticut Tree Protective Association (CTPA)

International Society of Arboriculture (ISA)

TCIA Voice of Tree Care Member
See All Affiliates


Information on the emerald ash borer infestation

We are actively addressing the emerald ash borer infestation in the state. The emerald ash borer is a small, green beetle whose life cycle relies on consuming several parts of the ash tree. Infestation of an ash tree by these beetles normally results in its death, making it a large environmental concern. Weise Choice Tree Services, LLC is committed to helping halt the spread of this insect, which has already made a big impact in the western side of the state. We inject a pesticide to prevent infestation of an ash tree. This problem will be one of our main focuses for the next year, because beyond that, we won't be able to save the trees. Contact us now for treatment and prevention of this environmental crisis!

More information about the emerald ash borer and its effects can be found at the Connecticut Department of Energy and Environmental Protection (CT DEEP) website.
Your property, your way – we're here to help
There's no time like the present when it comes to tree care and removal. These services will help transform your property, removing potential dangers and unattractive features while maintaining your trees and plants for the future.
We are locally-owned and operated with a deep understanding of the surrounding environment. We pride ourselves on keeping our knowledge current. We care about the relationships we build with our customers, which is why a majority of the homeowners and businesses we help are repeat customers.
Our service area includes Cheshire, Monroe, Ridgefield, Weston, Brookfield, Newtown, Wilton and surrounding areas. Call us or get an online quote for our tree and shrub removal and care services.
Looking for a price? Get a no cost, no obligation free estimate.