Western Connecticut, Selective Land Clearing Services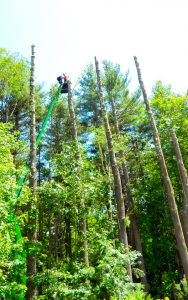 Create a view!
Enhance the view of your yard in Western Connecticut
If you're looking to create a vista view, install a swimming pool or just improve the "park like" appearance of your woods, we will work with you to develop a plan to bring your personal vision to life. Using our knowledge of plants and experience in the field, we can select certain plants and trees to remain. Then we remove dead, dangerous or unwanted trees, being very careful to not damage the plants that we plan to keep. Once the project is complete, you'll end up with a beautiful wooded area that is not only healthier but also safer to spend time in.
Weise Choice Tree Services, LLC services areas throughout Connecticut including: Southbury, Woodbury, Waterbury. Contact our company today for a Free Estimate on selective land clearing and other tree services. You can reach us by phone: 1-855-641-2259 or email!
Looking for a price? Get a no cost, no obligation free estimate.